Hear from others like you
Martin was recommended to me by a very trust-worthy friend to address knee and leg issues. After a comprehensive exam he established a strategy and schedule. Within weeks we had not only resolved those issues but several others he had identified. To call him "simply" a chiropractor is greatly understating his capabilities. When I speak of him to others I generally call him a "healer". You have a problem, he can probably resolve it. I feel better than I have in years.
Dr. Rosen's care and expertise has been life-changing for me. He's helped me identify and overcome chronic pain resulting from TMJ. I've also benefited from his exceptional knowledge about overall health and wellness. He is a trusted friend and advisor, and I feel so fortunate to know him.
T.C. – Connecticut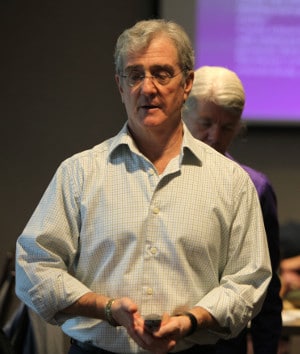 Dr. Marty Rosen provides optimal care to all patients, be they 2 legged or with 4 paws! I entrust him with to care for those I most cherish – my family and my dogs. His gentle manner intuitively knows how to ease discomfort. We all leave the office feeling much better.
K.M. – Natick, MA
I've been going to Wellesley Chiropractic for almost twenty years and feel that Dr. Rosen's care is of the highest caliber. When we moved to this area, my previous chiropractor recommended him as the chiropractor that other chiropractors see. I quickly understood why. Dr. Rosen's knowing hands and almost intuitive ability to pinpoint and treat a problem never fail to amaze me. Dr. Rosen has kept me strong and aligned through monthly visits, but he has also been there for the occasional lower-back problem. I highly recommend Dr. Rosen as a chiropractor and imagine that his humor, energy, and depth of knowledge make him a superb teacher as well.
M.G. – Needham, MA
Martin has changed my body. I now stand on two legs and feel more stable. My back does not hurt. Martin has really changed my body and as a dancer this is very important to me. Two of my friends have started going to him
C.W. – Newton, MA
Marty Rosen, DC has been instrumental in bringing my body back to health. I Have used him for chiropractic care, nutrition and detoxification for many years. He has worked well with myself and my whole family. His expertise, understanding and flexible treatment brought me wellness after a series of accidents, surgeries and chemical toxins. He is unusual in his skill set being expert in SOT and in meridien points for clearning (thanks to Shiatsu training in his youth). He is a truly remarkable healer.
L.C. – Waltham, MA
I have known Doctor Rosen since 1990. I came to him as a chronically stressed full time mom and full time dance teacher. There was not a joint in my body that was not overtaxed and in pain. Finally my knees and hips gave out. I had a student who's mother went to see "Marty" and the rest is history. He has adjusted my spine hundreds of times over the last 25 years and I am no longer in pain, suffer from lack of mobility or emotional trauma. I have recommended at least 50 students, dancers, family, friends, yogis and loved ones to go to Marty and not one has had a complaint. He has been able to help each one on a case by case basis with care, compassion, skill and commitment. His wife Nancy is a loving and charming warm soul who will answer the phone. I begged you to consider his Office for any Chiropractic care. There is no one better. I live on the South Shore and it takes me a full day to drive, wait, be seen and drive back …but it is work every penny and minute.
P.H. – Scitiuate, MA
My cat Claudius has an auto-immune disorder which has resulted in sore, raw gums and swollen, sensitive pads. After 2-3 years of vet visits, steroid shots, specialists, pain meds, and various other meds,just to manage his discomfort, I finally took him to Dr. Rosen. After a couple of adjustments, some allergy testing and homeopathic remedies, he's grooming again, his fur is soft and fluffy again, he's had no drooling, dirty mouth, or hesitation at the food bowl. These improvements have lasted at least 3 months (where he was to the point of almost monthly steroid shots), and for a fraction of the cost of the vet. No wonder I love Wellesley Chiropractic!
T.G.
Dr Rosen and Nancy are tremendous medical and health providers. I have gone to them for over 10 years and benefited from their talent, commitment to the highest level of care, and friendship. I highly recommend them to anyone with needs for chiropractic care!
L.C. – Wellesley, MA
Dr. Rosen's care and expertise has been life-changing for me. He's helped me identify and overcome chronic pain resulting from TMJ. I've also benefited from his exceptional knowledge about overall health and wellness. He is a trusted friend and advisor, and I feel so fortunate to know him.
T.C. – Connecticut
When I came to Dr. Rosen with finally unbearable pain in my shoulder (after 30+ years of thinking I could just exercise it away), he was patient, kind, lighthearted, and most importantly knowledgeable. I have worked with him now for barely 2 years. My body is stronger than it has ever been, my shoulder pain is gone because my neck and spine are now aligned as they should be. Period visits keep me on track. I could not be happier with the results! And he always has time to answer my questions
K.H.
After years of struggling with TMJ, seeing Dr. Rosen has made a huge difference. His work as a craniopath has been invaluable to making jaw and muscle adjustments that other chiropractors can't, helping to alleviate years of pain. In addition, the office is a very relaxed environment, with affordable out-of-pocket prices. I don't hesitate to recommend him to friends and family.
M.Z. – Needham, MA
Dr. Rosen is one of the best chiropractors in the area…..no comparisons. He is personable and is an expert in his field. it is amazing how well you feel after an adjustment. Remember the sign "Clapton is God" [a tribute to the rock n roll/blues guitar legend]…it should Marty Rosen is God (as a chiropractor)
C.B. – Quincy, MA
Marty Rosen is very skilled at identifying and treating the physical stresses and ailments we accumulate over time. He listens carefully to a patient and clearly explains his treatment plan. I have benefited greatly over the years from his knowledge and expertise.
J.J. – Wellesley, MA
I have been using Dr. Rosen for over 3 years now and I continue to return every few weeks for his care. I find him to be very personable, he listens to my list of concerns, and he gives quality medical advice.
R.B. Wellesley, MA
Dr. Rosen is an extraordinarily talented Chiropractor. He has helped to alleviate a lower back pain from a car accident a number of years ago. He is 100% trustworthy, is open to feedback, and is easy to communicate with. You are in the best Chiropractic hands in the greater Boston area!
L.T. – Needham, MA
Dr. Martin Rosen is the Chiropractor for our first newborn son. As a Florida transplant in the Boston area, Dr. Rosen was highly recommended to us by our family chiropractor from Florida. We have had a wonderful experience with his pediatric chiropractic treatment. He is thorough with the initial evaluation and works really well with our son, always with a patient and gentle approach. Having utilized chiropractic treatment myself for the last 20 years with various chiropractors, I would highly recommend Dr. Rosen, especially for anyone seeking a specialist for pediatric chiropractic treatment.
J. W.
Dr. Rosen has been one of my main healthcare providers over the course of my entire life. Most recently he helped me combat a diagnosis of hyperthyroidism using non-drug treatments, and his insight into the cause of the diagnosis has helped me with lifestyle adjustments which will help to ensure my long-term recovery. I would highly recommend Dr. Rosen to anyone looking to go to a Chiropractor, whether for general body maintenance or with a specific health issue.
S.K. – Jamaica Plain, MA
I've been doing chiropractic since 1974 and I've had several that I tried over the years.I started going to Dr, Rosen in 1989 and I'll never go to anyone else. He has a vast knowledge of the human body and he's a great healer.Dr. Rosen is also a great guy with a fabulous sense of humor.
R.C. – Newton, MA
I highly recommend Dr. Rosen – he started adjusting me for various injuries related to college athletics and continues to maintain me through adulthood, for over 25 years. He also adjusts my children and has effectively treated a curvature issue, thus avoiding surgery. His vast knowledge and personal approach to patients inspires confidence and trust.
K. L.
I have relied on chiropractic throughout my adult life, but have never encountered the expertise and effectiveness that Dr. Martin Rosen brings to his work. I am inexpressibly grateful I found him, and will never go to another practitioner!
A.K. – Jamaica Plain, MA
Martin is a fantastic chiropractor, whose knowledge of the human body is truly staggering. He talent as a chiropractor is unsurpassed. What has amazed me, though, is his ability to make a profound difference in other areas that one doesn't immediately associate with chiropractic. For example, my daughter had a very severe attention deficit, and he was able to treat it extremely effectively through the use of chiropractic manipulation. His understanding of the human body is profound and awe inspiring – I cannot recommend him highly enough.
B. F. – Newton, MA
The Wellesley Chiropractic Office is the long term fix for alignment problems, ergonomic issues, gait issues, stress and muscle tension, just to name a few areas of therapy. The staff is knowledgeable and sensitive to your needs and schedule. Dr. Rosen has answered my many questions over the years, taking time to assess, diagnose, and address my alignment and gait issues, as well as muscle tension from long commute times and work stress. I leave the office free of pain and have become more aware of my posture having experienced the overall health benefits from these adjustments. This is a professional and knowledgeable practice focused on patient centered care. An amazing practice!
M.R.
All three of my children have been under chiropractic care since-well since before they were born….we came to Dr Marty, when our own chiropractor suggested we see him as our second daughter was in some distress as an infant and our pediatrician had dismissed her as a colicky. Kate was in a constant state of agitation, inconsolable , and was not nursing… our first professional encounter with Marty was on a Saturday , in his home, the day he returned from a family vacation….he probably doesn't remember the visit, but 16 years later I remember it clearly….she was four months old.. he examined and adjusted her and asked about her birth experience and my concerns….as he did, I felt for the first time that I was being heard and she was being seen…. she was in fact broken, and of coarse he put her back together….I know there are many skilled practitioners in the chiropractic world…. but it is a rare person who sees so completely the person entrusted to their care….. Marty does that with each and every visit….. he has continued to see all my children, and has assisted them through glitches with hormones & popped ribs for daughter number one and is currently addressing some major focusing issues for our ten year old son . Kate has worked the hardest in life thus far and with every step Marty has been adjusted, supported and cared for her…. my kids remind me that they need a Marty visit…..Dr Rosen is a gifted chiropractor, with an intuitive understanding of the human body and spirit, and great sense of humour. His love and commitment to pediatric chiropractic care is one more testament to the integrity of of a man who lives his beliefs without compromise…. this guy must be good ..I literally placed the care of my children in his hands….we love him…
D.G. – Wayland, MA
I am a huge fan and have been combating countless sports, stress and other physical injuries and discomforts for years. A while ago one of my Portuguese Water dogs hurt her back hiking. She was walking with her back legs so delicately and her tail down. Marty adjusted her and her tail began wagging immediately. Now both dogs are regulars too. Erin and Marty have a healing gift and the office has a family vibe that seems to include everyone that walks in the door.
Wendy
Chiropractic care has been an integral part of our health and wellness care for decades. So, when our beloved and skilled DC decided to retire a couple of years ago, we were a bit anxious about our future care. Fortunately, we were referred to Wellesley Chiropractic, where Nancy managed the transition seamlessly. Marty and Erin made it immediately apparent that we would be in good hands, literally. Their truly amazing skills in pinpointing and adjusting both the misalignment of the day, along with the chronic problem areas, have proven over and over again, the value of chiropractic care in maintaining our health and quality of life. We are thankful to the entire team at Wellesley Chiropractic as we faithfully adhere to our maintenance program.
Ruth
The Rosens have taken fantastic care of my children and tailor their approaches to their individual needs. I brought both of my children to the Rosens due to neurological issues. As a result of the chiropractic care they have received at Wellesley Chiropractic, the tics are gone, all without medication! Over the past few years, they gained our trust; they have addressed various health concerns that have arisen. Both Dr. Marty Rosen and Dr. Erin Rosen take the time to listen and then look for the source of the issue, before taking action. They also take the time to educate us on the issues at hand. We consider ourselves very lucky be under their care.
SC
I've had the opportunity to work with both Drs Rosen and have come to really value and appreciate their approach to chiropractic health. Now a days, I work with Dr. (Erin) Rosen, who is absolutely fantastic. Every appointment begins the same way - laying on table while she evaluates my spine, occasionally propping up a hip or two to balance out my sides. Then, she systematically works her way through the areas of my spine that need adjusting with deft hands, turns me over and repeats the same process on the other side. This means that each alignment adapts to address the discomforts of my spine that day.
Amanda
I am so pleased to tell you our twin girls have arrived! Sofia and Dakota joined us and both are healthy, happy little ladies. I wanted to share my heartfelt gratitude for your care in the last weeks of my pregnancy. I truly believe your expertise helped me to have the delivery I hoped for. Thank you for making time to fit me in our schedule. I am so grateful.
E.P.