Spinal Reconstructive Care
We offer specific chiropractic adjustments to assist your body in correcting subluxations that interfere with the normal and healthy function of your nervous system. Our technique, Sacro Occipital Technique (SOT), is an indicator based system that offers the chiropractor a specific set of clinical findings and neurological indicators to allow them to safely and affectively adjust abnormal spinal and cranial dysfunctional patterns (subluxations). SOT offers both low force and standard chiropractic adjusting protocols to allow the chiropractor to tailor care to your specific needs. The diversity of the technique makes it applicable and safe for everyone from the pediatric patient to the elderly.
While we focus on reconstructive/corrective chiropractic care, we also accept patients with specific health issues including:
Sports Injuries
TMJ/TMD
Acute Pain
Headaches
Visceral Dysfunction
Extremity Problems
Our initial visit procedures include a comprehensive chiropractic evaluation to address your specific health concerns and determine how we can best help you. If necessary x-rays are also available at our office.
"I have been a patient of Wellesley Chiropractic for almost 30 years, and won't change! Even after moving to Vermont I still make the trip down because it's worth seeing someone I trust."
The first two years of a child's life are the most influential developmental period. This is the time when 90% of their neurological foundation and potential is being formed. At no other time in our lives is the expression and development of our human potential so greatly influenced.
Dr. Martin Rosen is a specialist in the field of pediatric chiropractic care. Dr. Martin Rosen has taught and lectured on the subject internationally for over 35 years and is the author of the comprehensive textbook "Pediatric Chiropractic Care". Dr. Rosen teaches an SOT Pediatric Certificate Program as well as a specialized worldwide Pediatric Spinal and Cranial Adjusting Seminar Series. He has also taught for pediatric certification program for the International Pediatric Chiropractic Association (ICPA). See the section on pediatrics on this website to learn about the importance of having our children's spines and craniums checked.
"I have been a patient for 30 years, and have been bringing my children since birth. There is no other health care provider that I have trusted or gone to for this long- Wellesley Chiropractic is the best!"
a Vermont resident
Dr. Martin Rosen has been adjusting animals for over 40 years and took the first animal adjusting certification class offered at Sherman College of Chiropractic in 1978..
He specializes in domestic animals - dogs and cats - and works in coordination with several veterinarians and doggy day care centers in the Metro West area.
Marty is a wonderful chiropractor. He is skilled, caring and really understands complex problems. I have both used him personally and referred to him professionally. I trust him totally to do a great job.
W.M. – Needham, MA
My cat Claudius has an auto-immune disorder which has resulted in sore, raw gums and swollen, sensitive pads. After 2-3 years of vet visits, steroid shots, specialists, pain meds, and various other meds,just to manage his discomfort, I finally took him to Dr. Rosen. After a couple of adjustments, some allergy testing and homeopathic remedies, he's grooming again, his fur is soft and fluffy again, he's had no drooling, dirty mouth, or hesitation at the food bowl. These improvements have lasted at least 3 months (where he was to the point of almost monthly steroid shots), and for a fraction of the cost of the vet. No wonder I love Wellesley Chiropractic!
T.G.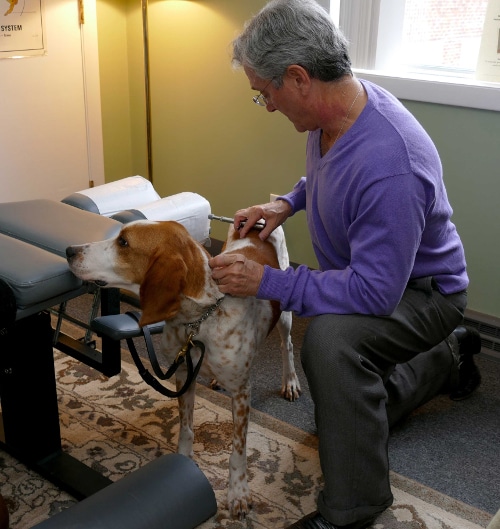 Craniopathy is the art and science of restoring normal function to the cranial/dural-meningeal respiratory mechanism and the movement of cerebrospinal fluid. Since 80% of the central nervous system is located in the brain, correcting cranial imbalances are paramount to a total health care approach. SOT offers a very specific and safe system for restoring normal cranial functional mechanics and neurological balance. Many issues that are not responding to spinal care alone are facilitated by the addition of cranial adjusting procedures.
ADD
ADHD
Seizure Activity
Sinus Issues
TMJ/TMD
Migraines
Learning Disabilities
Plagiocephaly, and other conditions can be helped with proper chiropractic spinal and cranial care
Dr. Martin Rosen is an SOT certified craniopath and he teaches chiropractic cranial adjusting nationally and internationally.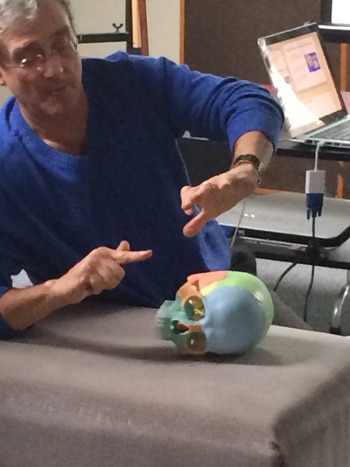 I just wanted to let everyone know what a wonderful experience it was to work with Dr Rosen. My son was diagnosed with Craniosynostosis (a congenital abnormality) at 2 months of age, once the diagnosis was confirmed my wife and I were absolutely devastated but knew we had to take action right away. As a chiropractor myself I understood how important it was to work with a fellow doctor that really understood the sub-specialty of working with infants and even more importantly was familiar with his condition. So like any parent I did my research and Dr Rosen was noted to be the absolute best of the best in this area so for 8 weeks my wife, my son Blake and I make the 3+ hour drive from Long Island NY to Wellesley to see Dr Rosen twice each week. When it comes to taking care of your health let alone the health of my baby boy distance was no barrier, so we did it, we went each and every week and we were truly glad we did. Dr Rosen and his amazing wife who is a doctor as well and runs the office were so accommodating and treated us just like family from day one. My son did wonderful with the adjustments, I would tell everyone out there to always go with conservative care first as other avenues can always be an option down the line.. thank you Dr Rosen! Blake is doing great and he says hi)
Dr. RB
The Pelvic Constraint Technique (aka The Webster Technique) is a specific chiropractic adjustment protocol to help align the pelvic structures in the pregnant patient. By gently balancing the pelvic structures and supportive ligaments this technique can help the fetus move into a normal presentation in the uterus.
It has been shown to be effective in assisting a normal fetal position with breech and other "abnormal" fetal presentations. This highly effective technique is safe and gentle and should be a first approach before considering more invasive methods. Both Dr. Erin and Martin Rosen are certified in the Webster Technique.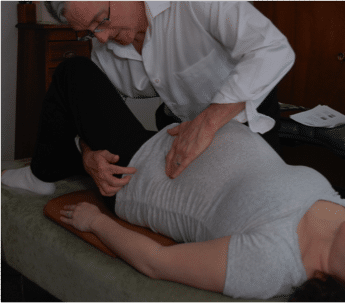 Unlike generic, over-the-counter orthotics, our Stabilizing Orthotics are individually designed for your unique postural problems – not just problems with your feet. We believe that correcting imbalances in your feet can help to properly align your spine and pelvis. There are a variety of orthotics depending on your specific activity level and needs.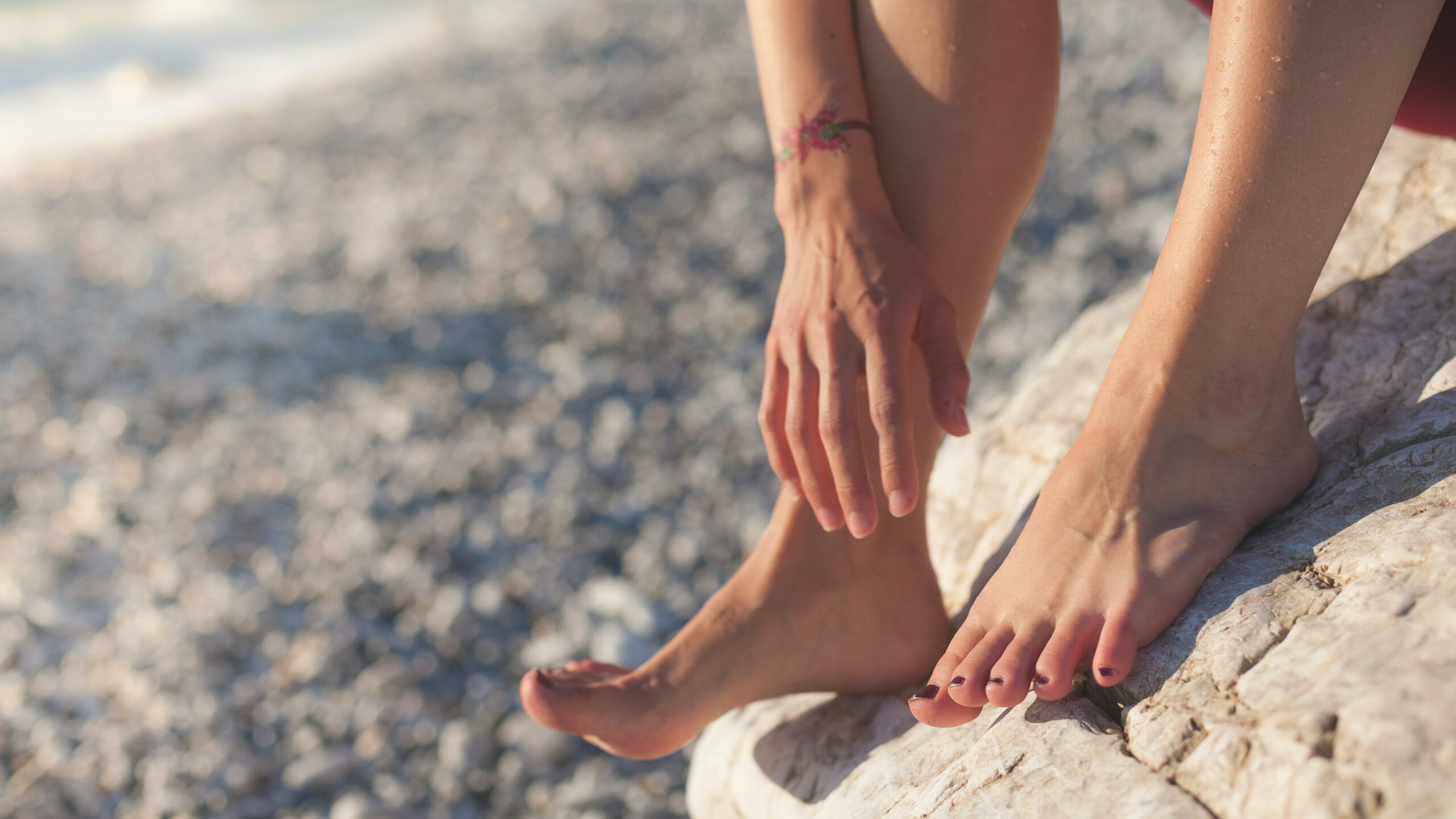 Exercise for Spinal Reconstructive Care
If necessary we offer consultation and exercise protocols specific to your spinal care needs. These exercises are used to compliment your regular chiropractic care and to facilitate optimal spinal function and reconstruction.
"Chiropractic care has been an integral part of our health and wellness care for decades. So, when our beloved and skilled DC decided to retire a couple of years ago, we were a bit anxious about our future care. Fortunately, we were referred to Wellesley Chiropractic, where Nancy managed the transition seamlessly. Marty and Erin made it immediately apparent that we would be in good hands, literally. Their truly amazing skills in pinpointing and adjusting both the misalignment of the day, along with the chronic problem areas, have proven over and over again, the value of chiropractic care in maintaining our health and quality of life. We are thankful to the entire team at Wellesley Chiropractic as we faithfully adhere to our maintenance program."
RP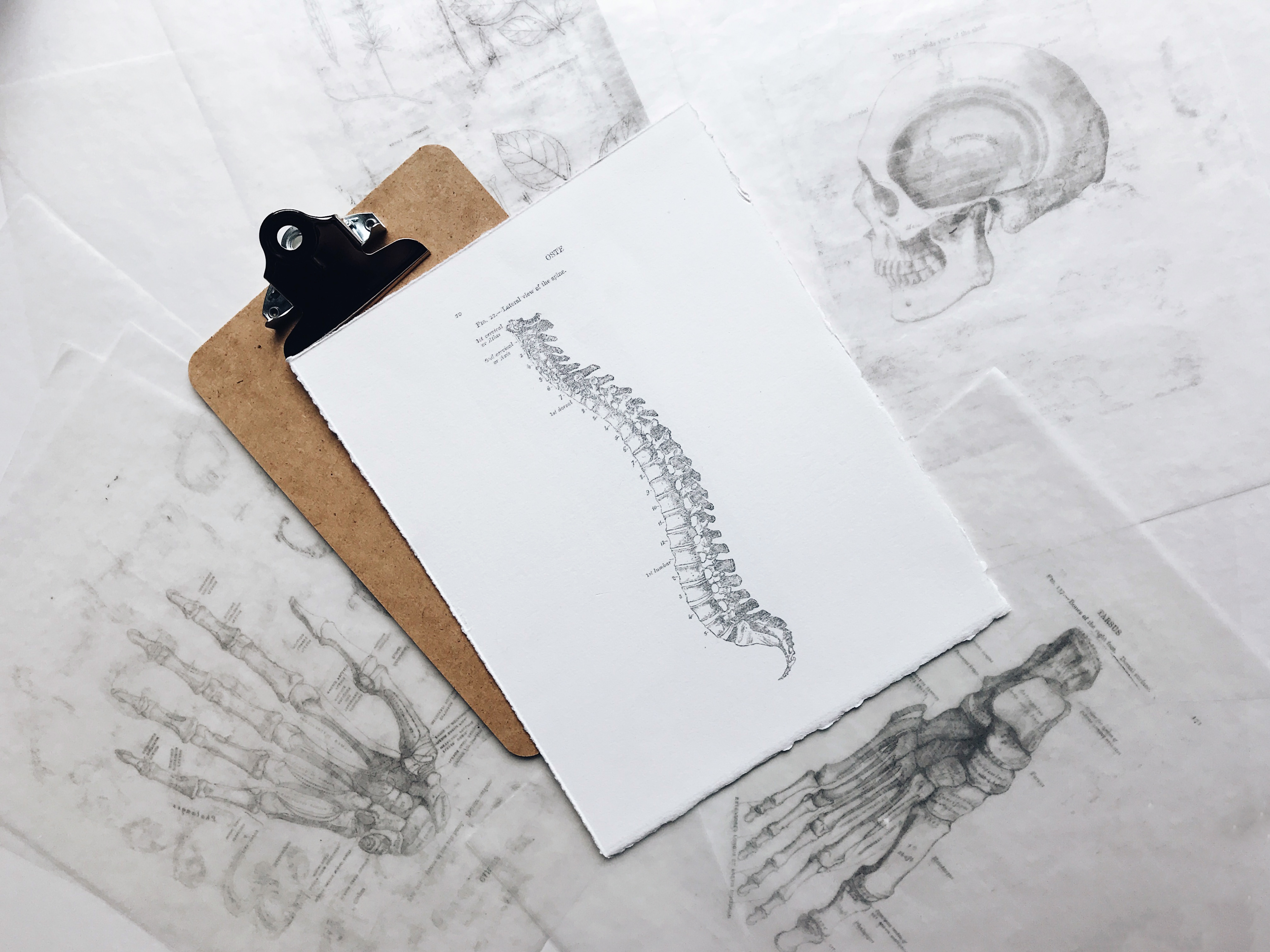 Allergy Testing and De-sensitization
In congruence with our regular chiropractic care program, we offer a specialized allergy evaluation and de-sensitization program to help your body reduce its reactivity or hypersensitivity to environmental and food irritants.