Praise for it's all in the head
This book is great. A great demonstration of the underlying principle of chiropractic (the structure - function relationship). This is a lifetime work put in a digestible form that parents can use as a guideline in their children's early development. You did a good job of simplifying neurology and craniopathy for the lay person with this introduction. I think every parent should have this information. Not just parents, OBs, midwives and doulas.
Dr. Richard Ehret
Dr. Rosen and Dr. Watson have co-authored an excellent book introducing the lay person to a wealth of valuable and immediately useful information. Their combined skills lay out the groundwork not only for the layperson to explore, but I was impressed to read and re-read the book and to be encouraged to continue my learning of this pediatric cranial SOT protocol.
Dr. Michael Eberle
Drs Rosen brings insight and education that expands awareness and shifts perspectives. I'm grateful for their brilliant work!
Lisa Engle
Excellent book to learn what is common vs normal in baby development. Easy to understand and well written. Highly recommend to any practitioner working with children as well as new parents.
Dr. Alayna Pagnani Gendron
I love the chart with how it is worded to show that United States is as low as 26th on the list for infant mortality. People need to recognize this and become more educated about the process of birth. Natural Birth in this country has taken a back seat to the C-sections and medicalization of birth. A woman's birth story is her personal story for life. I loved the chapter on the "Wonder of Human Development", it would be great to teach that in a high school health class.
Mary C.
Drs. Martin and Watson have compiled an amazing book valuable for any parent and anyone who gives health care to children. It is clear, concise, full of useful information, and an enjoyable read. Further it has excellent illustrations. I have practiced chiropractic for over 40 years with an emphasis on craniopathy and found this book to be an excellent resource. I recommend this book to any parent or health care worker who works with children.
Dr. James Peck
Drs Rosen and Watson have illuminated the journey from conception through early childhood development in a comprehensive, yet understandable "conversation" with the reader. This book will not only be invaluable to parents (whether it's your first or fifth born), giving them knowledge and direction when making health care decision for their child, but to other health care providers that work with infants to bridge the divide and promote collaborative care and to share with the parents of their patients to help them understand
how important it is to address cranial distortions and biomechanics dysfunction at an early age to prevent the problems that arise as a result of the infant's compensations. Thank you, Drs. Rosen and Watson for this work from your heart!
Dr. Sharon Vallone
This book is a must have for every parent. The way the information is broken down is so easy for everyone to understand. The importance of proper development is imperative to the success of every child and this book helps to ensure you are on the right track and how to help if you're not. I can't recommend this book enough!
Stephanie Rittenour
It's All in the Head is an incredible, eye opening look at the development of babies and children. Encourage parents as well as practitioners who deal in pediatrics to get this book.
Michael Weinman
Dr. Martin is an expert In pediatric care in the chiropractic profession. This book highlights the extreme importance of knowing certain patterns early on in children, to be able to eliminate problems in the future. Everyone can understand this book, and I'm so grateful to now have it in my office for patients to read through to be educated as well. Thank you Dr. Marty for your contribution to our field in so many ways!
Rachel

This is an amazing book! I highly recommend it!
Amazon Customer

This book is so informative!
Laura

Thank you Dr. Rosen and Dr. Watson for a wonderful, well written book! This book needs to be in the hands of every parent to help understand common vs normal and the importance of the nervous system when it comes to their child. If you are a parent who wants to "help them do what every parent wants to do with their children, give them the greatest opportunity to express their full potential," buy this book today!
Ashley Peters
Thank you for writing this book. Wish I had this incredible information years ago for the benefit of my own child as well as all the young patients the past 35+ years Great for parents as well as others who deal with babies and children.
Dr. Michael D. Weinman

Highly recommended for any new parent to read!
Amazon Customer

This book breaks down a complex topic into pieces the lay-parent can grasp quickly when they know that there is something missing from the examination and care of their child but aren't quite sure what it may be. The ease of reading is a testament to the knowledge of the authors, who know their topic so thoroughly they can explain it simply to those new to the field. It's also a great introduction for chiropractors new to cranial work and pediatric care. Start here!
Pamela

Going beyond the traditional medical paradigm of a disease approach, Dr.'s Rosen and Watson convincingly propose a salutogenic model. Stressing fully-developed brain, cranial, spine, and nervous system function, they point out innate, natural processes which can be hindered by misalignments or distortions.
Addressing such patterns, they demonstrate how to better the chances for a child's cranial, skeletal, muscular, and neuronal development. In addition, Anatomical, Milestone, and Developmental Charts help the reader trace the natural developmental course of young children.
This book is a must-read for both parents and both medical and behavioral Health Service Providers, including pediatricians. It provides a long-neglected introduction into the role structure plays in physical health, mental and emotional hardiness, learning, and relationships.
Robert J. Cournoyer, Ph.D.
Licensed Psychologist Child and Adolescent Specialist
This book is easy to read, filled with appropriate facts. It is filled with easy to read vocabulary professional insights. It is a great resource for parents or early childhood libraries. I have been an eec professional for 15 years and am so encouraged by Marty and Nancy's information. I highly recommend reading and sharing this book for all who are involved with children 0 to 5 years of age.
Laura Coulter
This book is an invaluable resource for caregivers of babies and children. Drs. Nancy and Marty are so skilled at simplifying the underlying physiology behind the detailed cranial imbalances described. Also, there are many inspiring case studies thoughtfully interwoven throughout the book which provides meaning and adds depth to concepts relayed. This is also a perfect resource for healthcare providers who are new to assessing cranial distortion patterns and are interested in furthering their knowledge of the resulting ramifications. Highly recommend this read! I will be singing its praises to everyone.
Dr. Kristen Favreau
Parents, doctors, educators…an amazing must read, "It's All In The Head", is a parent's and practitioner's "go to" reference guide to often overlooked aspects of the growth and development of babies and children. It discusses tools to help children meet all their milestones and alert parents and practitioners to potential neurological and developmental problems and how to resolve these issues. It is written by Dr. Marty Rosen and Dr. Nancy Watson, who are leaders, practitioners and educators in the field of spinal, cranial and neurological development. This is a book for every parent to read before the birth of their newborn and every practitioner to use as a reference guide for their pediatric population.
Patti Guilano, DC
This book is a must-have for every parent looking for optimal brain development for their child, every provider who is looking to optimize the potential of a child's nervous system and overall health, and anyone who cares about the epidemic of "common" childhood conditions such as flat head syndrome, torticollis, tongue ties, and so much more. This book takes the complex topic of neurology and breaks it down into bite-sized pieces so that you can begin to understand the how it happens throughout the developmental milestones, why these things are important and what cranial specific chiropractors can do in order to help children set a foundation of brain health that will impact their life and future generations. A big thanks to Dr. Rosen and Dr. Watson for pouring their decades-deep experience, love and passion into a book that empowers parents and providers to look for function of the nervous system as an effective and non-invasive approach to lifetime health and wellness for every child.
Whitley Jagnanan, DC
Well written and based on a rich amount of experience. Easy to read and easy to understand and practice. I didn't realize how important the first year of life was. I have multiple friends having children soon and I will recommend this to them to support them!
Luke
This is an amazing book for all parents and pediatric practitioners. I highly recommend it!
Katherine Roose
If you have had a difficult birth, have any concerns about your child's head shape or brain development, or simply just want to learn about and ensure your child is appropriately developing and meeting his/her milestones, this book is an absolute must read. Well written and easy to read, you will learn the most valuable information about your child's brain and structural development. As a mother of three and a practitioner, I highly recommend this book!
Courtney Neill
WOW - this book is the missing link. The info in it is relevant for every parent. If your child has issues, this book may have answers. If your child is doing great, this book will give you info to keep them this way. Every parent should own this book. It is user friendly and fun to read. I just bought a bunch for Christmas gifts!
Kathy Cantwell
I learned so much reading this amazing book. Thank you for the work that you do!
Mila
This book was so easy to understand and well written! It helped to clarify a lot of developmental processes that my baby is going through! I would give "10 stars" if this review would let me!
Courtney Brooks
Well written and based on a rich amount of experience. Easy to read and easy to understand and practice. I didn't realize how important the first year of life was. I have multiple friends having children soon and I will recommend this to them to support them!
Michael Schaefer
Such an important book for any parent to better understand their child's developmental process with practical tips and tools to use immediately.
Emily
This is it! This book is the missing link to help all parents understand Chiropractic Cranial work and how valuable it is for the developing child. It is an invaluable tool to help every parent navigate what is and is not normal to help their child achieve their highest potential. I could go on and on but really, just get the book!
Dr. Kathryn
Distills decades of experience as an educator of fellow chiropractors and provides new parents with vital information about their babies development.
Paul Meyer
Martin Rosen, in the community of chiropractic pediatric and family practitioners, is considered a real treasure. This book offers insight after insight from his decades of study, teaching, and clinical practice. The book is clearly a winning combination of his knowledge and wisdom.
Seth
I wish this book was written years ago. I applaud Drs. Rosen and Watson for taking the time to write this book and share their wisdom with the world. Clearing the cranium of distortions can transform a child's life. This book offers insight to both clinicians and parents. Often times we don't know what we don't know. Reading this book will create awareness and understanding what is possible and how to achieve it.
Dr. Peter
This is the only book of it's kind to answer questions that parents want to ask about their child's development. It describes the differences between what is normal and what is common in a child's structure which affects not only how a child develops but how the child functions.
Roberta A
This book is like no other, as it tackles the difficult job of describing the importance of Chiropractic Cranial Adjusting in a way that is easily digestible by anyone. It is a valuable book for those that are looking for answers for their little ones that are having unique issues and aren't finding answers. Drs Rosen and Watson provide the reader the information that there are other avenues of assistance that they may not have known existed, opportunities to understand this work and pursue Cranial Adjusting as an Avenue to help their own children. It is a MUST READ for parents wanting to help their children achieve their optimal function.
Kenneth Cooper
This accessible work combines the knowledge of two amazing chiropractors and refines it into a well-researched work of art. I am so excited about this book. It explains important concepts and ideas in understandable ways. It's rare a book that parents will enjoy can also be riveting for professionals, myself included. Read this and some puzzling patterns will make so much more sense.
Dr Lisa Geiger
It's All In The Head covers many important checkpoints for a child's development in the early critical years of life. Anyone seeking help for a non-invasive treatment for their child or grandchild has a clear leg up with this book. Many questions or concerns one might have about a child's potential can be addressed (for the lay person and professional alike) in It's All In The Head.
F.C. West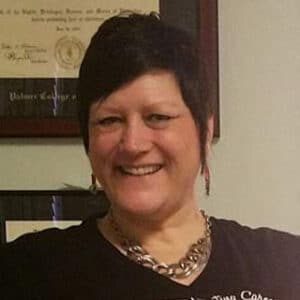 Dr. Martin Rosen and Dr. Nancy Watson have 40 years of experience with craniopathy and SOT chiropractic. They have taught many seminars, and fully love, know and thoroughly share this information. This is a must have book for ANYONE who has children, or is in awe of the human body, and has the desire to learn. They have created a through discussion of "normal" vs. "common", when it comes to many of the "common" complaints and concerns for parents with their children, as well as some uncommon ones. They engage the parent and caretaker in such a way, that allows a greater concept an understanding of basic anatomy, the nervous system, and the importance of CSF and allowing the dura-meningeal system to be free of restrictions. This gives a greater understanding of "normal" primary respiratory motion and the freedom of the body to be at the optimum level of function, which creates "normal" nerve flow, function and adaptation of the body as a whole.
Brooke Eckhardt Lee, DC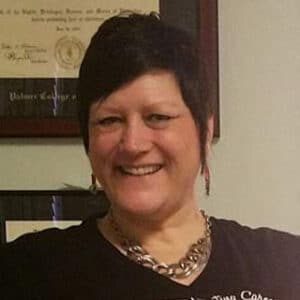 It's All in the Head is an incredible, eye opening look at the development of babies and children. Encourage parents as well as practitioners who deal in pediatrics to get this book.
Brooke Eckhardt Lee, DC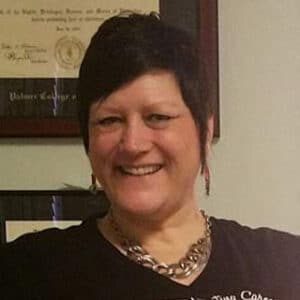 When I saw "anatomy & physiology" in the description of this book, I thought that it would be more like a text book. Quite honestly, I was a little intimated and did not know exactly what to expect. I bought it last month anyway because I needed answers to questions that I had regarding my child. Don't let the description intimidate you. This book is very easy to read and understand. I eagerly read the pages and wanted to learn more of how I could help my child have his best life and address the issues he was having. I feel like a better parent for having this knowledge now. Thank you Dr. Rosen and Dr. Watson for opening my eyes and helping our family! Every parent needs this information!!!
Brooke Eckhardt Lee, DC