Since graduating Life Chiropractic College as a summa cum laude graduate in 1981, Dr. Martin Rosen has built his career on the foundations of authenticity, mastering his chiropractic skills, and a commitment to excellence.
Working together with his wife, Nancy Watson, D.C., their practice has had a reputation for patient centered care since its inception in 1982. They specia.lize in pediatric, family and wellness centered chiropractic care. They have two daughters, Emily Rosen and Erin Rosen, DC
Patients of Dr. Rosen often mention how his sense of humor puts them at ease. This humor combined with his authenticity and unique skill set helps him connect with his patients in a unique way and maintain long term professional relationships that span generations. His priority is to give each patient the time and attention required to determine what they need to best facilitate their innate healing ability.
Holding advanced proficiency in the Sacro Occipital Technique ® (SOT ®), Dr. Rosen is the author of his comprehensive book "Pediatric Chiropractic Care" he has also written the only Pediatric Participant Guide for SOT, The Pediatric SOT Spinal and Cranial Adjusting Manuals, a chapter on SOT in the 2nd and 3rd Editions of Chiropractic Pediatrics and has been intimately involved in the rewriting of numerous texts on SOT, Cranial adjusting and Soft Tissue Reflex Manipulation. Along with his wife Dr. Watson they have written their first book for public consumption, "It's All in the Head'. This book was written to empower parents and other health care professionals to see the telltale signs of cranial/facial structural and functional issues that can not only affect children's health but inhibit the attainment of their true potential.
Dr. Rosen's skill set is based on both decades of education and experience. Since 1979 he has harnessed this knowledge and codified it through his 40 years of teaching thousands of chiropractors and chiropractic students. His educational endeavors include a variety of formats including hands on workshops and seminars, guest lectures, instructional videos, written books and articles, published research papers and one on one interviews.
Recently, with his wife Dr. Nancy Watson they have founded the Peak Potential Institute, dedicated to offering programs to the chiropractic profession to improve their technical excellence. Through this program they offer premier hands-on and online seminars to the chiropractic profession. Their outreach with these programs spans six continents.
Highly respected in his field, Dr. Rosen is a certified SOT®, SORSI, and SOTO-USA instructor, practitioner and craniopath as well as President Emeritus of the SORSI Research Board and SOTO-USA. He is a past instructor for the International Chiropractic Pediatric Association (ICPA), on the post graduate faculty of several chiropractic colleges, was a consulting member of the Committee for Chiropractic Practice and is on the editorial board for The Journal of Pediatric, Maternal & Family Health – Chiropractic.
He has lectured and his research papers have been published internationally on chiropractic, pediatrics, TMJ, women's health and other related health care topics in numerous venues. He has lectured at Brigham and Women's Hospital, Children's Hospital, Channel 56 Whole Health Expo, Forsythe Research Center, Freedom for Family Wellness Summit, Generations Chiropractic Super Conference as well as numerous other venues. His research papers have been accepted by RAC/ACC. IRAPS, 8th Interdisciplinary World Congress to name a few.
As a post-graduate member of several chiropractic colleges, he has taught advanced extra-curricular programs in chiropractic technique, philosophy and clinical applications and has appeared as a guest on radio and television shows in the Boston area.
Whether you, your family or friends, have specific health problems, or you want to start a wellness/preventative care program, it is imperative that you find the best and most suitable chiropractic care possible. In the greater Boston-MetroWest area, since 1982, Dr. Rosen has been acknowledged as one of the best there is. If you would like to learn more, go to drmartinrosen.com.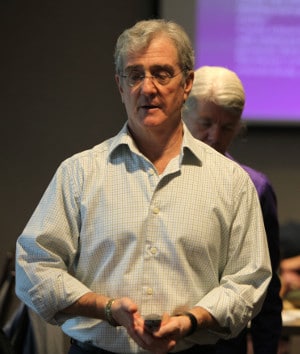 Education
State University of New York at Oswego – 1973
City University of New York at Lehman – 1978
Life Chiropractic College (Summa Cum Laude graduate) – 1981
Honors
Winner of the 2015 Doctor's Choice Award
Pi Tau Delta International Chiropractic Honor Society
Diplomat of the National Board of Chiropractic Examiners
Advanced Proficiency Standing in S.O.R.S.I. for Sacro Occipital Technique (SOT.)
S.O.R.S.I. Certified Instructor
Certified Craniopath
Certified SOT, Cranial and Pediatric Practitioner by SOTO-USA
Instructor for SOTO-USA
Instructor for ICPA
Experience
Private practice specializing in SOT, craniopathy and pediatrics – 9/82 - present
Teaching SOT for S.O.R.S.I. 1984-1999
Teaching SOT for SOTO – USA – 1999 - present
Teaching pediatrics for ICPA (International Chiropractic Pediatric Association) 2002 - 2018
Co-directing Regional Seminar Management-SOTO (RSM-SOTO) (2002-2006)
Organized, managed, and taught SOT seminars throughout the United States 1879-present
Founder and Developer of Drs. Rosen SOT ®Pediatric Certificate Series and Pediatric Seminars 2016-present
Co-Founder and Director of Peak Performance Institute 2020-present
Publication
AUTHOR OF FOUR TEXTS ON PEDIATRICS
Pediatric Chiropractic Care
SOT Pediatric Spinal Adjusting Manual
SOT Pediatric Cranial Adjusting Manual
SOT Pediatric Spinal and Cranial Adjusting Participant Guide
CREATOR OF "SHAPING YOUR PRACTICE" SEMINAR AND WORKSHOP
CONSULTANT ON SOT CLINICAL TEXTS
SOT Level I
SOT Level II
Cranial III Clinical Applications
Cranial IV Intra-oral Cranial Corrections
SOT Extremity Technique
"Sacro Occipital Technique: Technique and Analysis" Todays Chiropractic Jul/Aug 2003; 32(4): 22,24-6.
"Sacro Occipital Technique Management of a Thirty Four Year Old Woman with Infertility: Outcome of Adjusting Protocols Showing a Positive Response to Chiropractic Care" Accepted for publication in the Journal of Vertebral Subluxation Research, 2002.
Sacro Occipital Technique [Technique Overview by Matthew McCoy "The Adjustment"] The American Chiropractor Mar 2001; 23(3): 26,31, 34.
Sacro Occipital Technique (SOT) Pediatrics Magazine Vol. 24, Issue 12, June 6, 2006
"SOT Case Management of a 2 1/2 Year Old Female with a Thirty-five Degree Scoliosis and Two Hemivertebra" Accepted by the IRAPS for Research Presentation, Spartanburg, SC, 2006 and RAC/ACC Las Vegas, NV 2011
"SOT: A Personal Perspective" Canadian Chiropractor February 2007; Vol. 12, No1
Chiropractic Care of a Two Year-Old Diagnosed with Reflux and a Hiatal Hernia: A case report. Accepted by IRAPS for Research Presentation, Spartanburg, SC, 2011
SOT Chiropractic Care of a Six-Year Old Boy Diagnosed with Asperger's Syndrome and Related Conditions: A case Report. Accepted by IRAPS for Research Presentation, Spartanburg, SC, 2011
Abstract (CM34) Chiropractic Care of Pediatric Nonmusculoskeletal Conditions: A Case Series Accepted as a poster presentation at WFC/ICCR Conference 2011 and RAC/ACC Las Vegas, NV 2011
SOT chiropractic care of a 47 year-old female with left-sided sciatica caused by a 16mm left paracentral disc extrusion: A case report. Accepted presentation by SOTO-USA 4th Annual Research Conference 2012
Author of the chapter on SOT Pediatric Spinal and Cranial Adjusting "Pediatric Chiropractic 2nd Edition" 2012
Sacro Occipital Technique and the Pediatric Patient (Part 2) Magazine Vol. 31, Issue 3, February 1, 2013
Organizations
President Emeritus of SOTO-USA
Board of Directors of SOTO-USA
Instructor for Diplomate Pediatric Certification Program for the ICPA
Chairman of the SOT Council for The Academy of Chiropractic Family Practice
Chair of the Pediatrics Education Committee for S.O.R.S.I. (Sacro Occipital Research Society)
Past President of the S.O.R.S.I. Research Board
Editorial Board for The Journal of Pediatric, Maternal & Family Health - Chiropractic
Past Chairman of the Seminar for SOTO - USA
Past Chairman of the Research Committee for SOTO - USA
Member of the International Craniopath Society
Board of Governors WCA (World Chiropractic Alliance)
Member of the Council on Chiropractic Practice (CCP) Technique Committee
Member ICPA (International Chiropractic Pediatric Association)
Co-director of RSM-SOTO (Regional Seminar Management of SOTO-USA)
Member of the Massachusetts Chiropractic Society
Visionary member of the Massachusetts Alliance for Chiropractic Philosophy (MACP)
Sacro Occipital Technique Organization – USA (SOTO-USA)
Designed Pediatric teaching program
Designed SOT practice protocols teaching module
Guest Lectures
Forsythe Research Center (TMJ support group)
Boston Biofeedback Society
Boston Craniomandibular Dysfunction Syndrome Society
International Chiropractors Association - Massachusetts Pediatric Seminar
Annual S.O.R.S.I. Omaha Homecoming Seminars
WCA Clinical Symposium - Washington, DC (2001)
S.O.R.S.I. regional seminars
SOTO-USA Clinical Symposiums
SOTO-USA Regional Seminars
ICPA Diplomat Program
Great Beginnings Seminar 2004 - Guest Lecturer
MACP (Massachusetts Alliance for Chiropractic Philosophy) - Guest Lecturer
Boston Children's Hospital Alternative Medicine Symposium
Brigham & Women's Hospital - Women's Health Symposium
Generations Chiropractic Super Conference (Boston 2005) - Guest Lecturer
WBZ-TV "ADHD and Chiropractic" a special segment on the 11:00 news, May 2007
Doug Stephan Good Morning radio talk show "Chiropractic and Children" May 2007
Channel 56 Whole Health Expo "Chiropractic Perspective on ADHD" June 2009
SOTO-USA Annual Research Symposium "SOT Care of a Seven-Year Old Diagnosed with Asperger's, Allergies and Asthma" October 2009
Postgraduate Instructor Posts
Northwestern Health Sciences University
Life University
New York Chiropractic
Parker College of Chiropractic
Southern California University of Health Sciences
WHAT OTHERS SAY about Dr. Martin Rosen
I just wanted to let everyone know what a wonderful experience it was to work with Dr Rosen. My son was diagnosed with Craniosynostosis (a congenital abnormality) at 2 months of age, once the diagnosis was confirmed my wife and I were absolutely devastated but knew we had to take action right away. As a chiropractor myself I understood how important it was to work with a fellow doctor that really understood the sub-specialty of working with infants and even more importantly was familiar with his condition. So like any parent I did my research and Dr Rosen was noted to be the absolute best of the best in this area so for 8 weeks my wife, my son Blake and I make the 3+ hour drive from Long Island NY to Wellesley to see Dr Rosen twice each week. When it comes to taking care of your health let alone the health of my baby boy distance was no barrier, so we did it, we went each and every week and we were truly glad we did. Dr Rosen and his amazing wife who is a doctor as well and runs the office were so accommodating and treated us just like family from day one. My son did wonderful with the adjustments, I would tell everyone out there to always go with conservative care first as other avenues can always be an option down the line.. thank you Dr Rosen! Blake is doing great and he says hi : ) 
I have been a patient of Marty Rosen for more than 20 years. I can recommend Marty for numerous reasons: Marty is an extraordinarily talented chiropractor who's grasp of the interconnectedness of the anatomy is profoundly complete. Chiropractic is clearly a calling for him and his excitement for its processes and it's benefits is obvious and infectious. He is highly skilled in diagnosis, manipulation, as well as being amazingly intuitive. The majority of my visits to Wellesley Chiropractic are for "maintenance," which I strongly value as preventative and have allowed me to sustain a fluidity and alignment that serve me as a professional actor and trainer. However on numerous occasions when I have injured myself in my stage work, Marty has without exception diagnosed, treated, and followed my recovery with dedication and efficiency. I have never been incapacitated for any extensive periods, and I credit that to Marty's expertise and care, as well as my own trust in the process and my maintenance regimen. When needed, Marty's suggested exercises have been effective. Marty is highly informed and conversant (continues to train and keep up with advances), and has broad knowledge that reaches into other healing arts that are supportive of overall well-being. In addition, as a human being he is authentic, approachable, and well-humored. Not only would I recommend him to anyone seeking structural remediation, I am and have always been enthusiastic to do so. 
The folks at Wellesley Chiropractic are caring, professional and quite skilled. The issues they were able to address for me were beyond the ability of my hospital specialists.
Dr. Marty Rosen is an incredibly accomplished healer who brings his skill and heart to every patient. As a plus, the office has a warm, competent family atmosphere that aids the therapeutic process. I am proud to know him and to recommend him.
Dr. Marty Rosen is incredibly proficient both at diagnosing conditions and treating the underlying cause. Beyond dealing with treatment from injuries, both my husband and I believe that Dr. Rosen's approach has allowed us to avoid taking pharmaceuticals and improved our overall health. We are very grateful for all that Dr. Rosen has done for us, and his sense of humor is an added bonus!
I went to see Marty when all other attempts to help my back failed. He was highly recommended by a colleague. Having seen orthopedists, osteopaths, and other chiropractors, I found that Marty understood my problems right away, and I had relief right away. For 3 years he's helped me whenever I had a problem with excellent results. Marty is tops in his field, a very nice person, accomodating, and runs an efficient office. I highly recommend him to all who ask me for someone who can help.
Martin Rosen and his entire staff are always cheerful and efficient. Dr. Rosen is the only chiropractor that I trust to literally put my head back on straight. I have been going to him for over 10 years and he has helped me through many an intense period of pain that accompanies living with TMJ. He can simply never retire, because a full waiting room is testimonial that he is loved and needed.